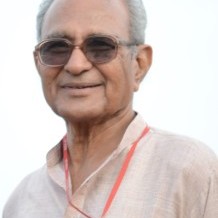 8 September 2018
Press Release
The government should issue ordinance securing original provisions of the SC/ST Atrocities (Prevention) Act
The Socialist Party believes that the recent observation of the Supreme Court, not to review its earlier decision making it obligatory to get the FIR or complaint by an aggrieved SC/ST citizen scrutinize by superior authority before arresting the accused is most unfortunate. It is well-known fact that the greater numbers and superior social, economic and political status of the caste persons make it already difficult for an SC or ST citizen, against whom atrocitious act is committed, to lodge a complaint at police station. The police staff at police stations are generally hostile to SC/ST citizens. If a person, being maltreated by caste persons, make himself bold enough to file a complaint then justice demands that stringent action by the police against the accused persons be initiated forthwith.
The Socialist Party would like to suggest that this problem should not be looked upon only in context of government employees. A very meager portion of the Indian population is employed there. It is a problem spread all over the country due to its caste-ridden social structure. The SCs/STs are the most vulnerable people facing atrocities even after the 70 years of independence. Their rights and dignity must be ensured by the legislative, the judiciary and the executive of the country.
Therefore, all original provisions should be incorporated in the SC/ST Atrocities (Prevention) Act which are very much in tune with the spirit of the Constitution. The Socialist Party calls upon the central government to issue ordinance in the matter so that it can serve as a deterrent to further perpetration of injustice to the Schedule Castes and Schedule Tribes.
The party also urges all citizens of the country, including SCs and STs, to keep restrain and be aware of the fact that the government is politicizing the issue for electoral gains.
Pannalal Surana
Senior leader
Socialist Party