To
The Chief Justice
High Court at Hyderabad
Southern Bank of Moosi Nadi
Beside Heritage building City College
Hyderabad
Subject: The water-body at 17°24'32.56″N 78°21'12.17″E Puppulguda V, Rajendranagar M, RR District is cut through by ORR and the remaining water body is occupied by Pride Honda and highrises.
a) We urge your august office to take emergency cognizance of our representation and direct the government of Telangana to immediately evict the illegal occupation of the waterbody @ 17°24'32.56″N 78°21'12.17″E Puppulguda V, Rajendranagar M, RR District, and proceed against the officials and public representatives of the area for dereliction of duty and wilful omissions and commissions against their bounden duty to protect the water body.
They are in contempt of Supreme Court orders. As per the Supreme Court orders from time to time on Article 21 of right to life and dignity, and of change of land use in water zone, this can never be done. In Hinch Lal Tiwari vs Kamala Devi And Ors on 25 July 2001 Bench: Syed Shah Quadri, S.N. Phukan in Appeal (civil) 4787 of 2001, the Supreme Court said:
'The Government, including the Revenue Authorities (i.e. Respondents 11 to 13) having noticed that a pond is falling in disuse, should have bestowed their attention to develop the same which would, on one hand, have prevented ecological disaster and on the other provided better environment for the benefit of the public at large. Such vigil is the best protection against knavish attempts to seek allotment in non-abadi sites.'
'Further, it will also help in maintaining ecological balance and protecting the environment in regard to which this Court has repeatedly expressed its concern. Such measures must begin at the grass-root level if they were to become the nation's pride.'
WALTA Act 2002, Telangana Irrigation Act 1347F, GOMs 33 of 2013 have been blatantly violated.
b) ISRO-NRSC Bhuvans2D extract of hydrology layer and satellite layer: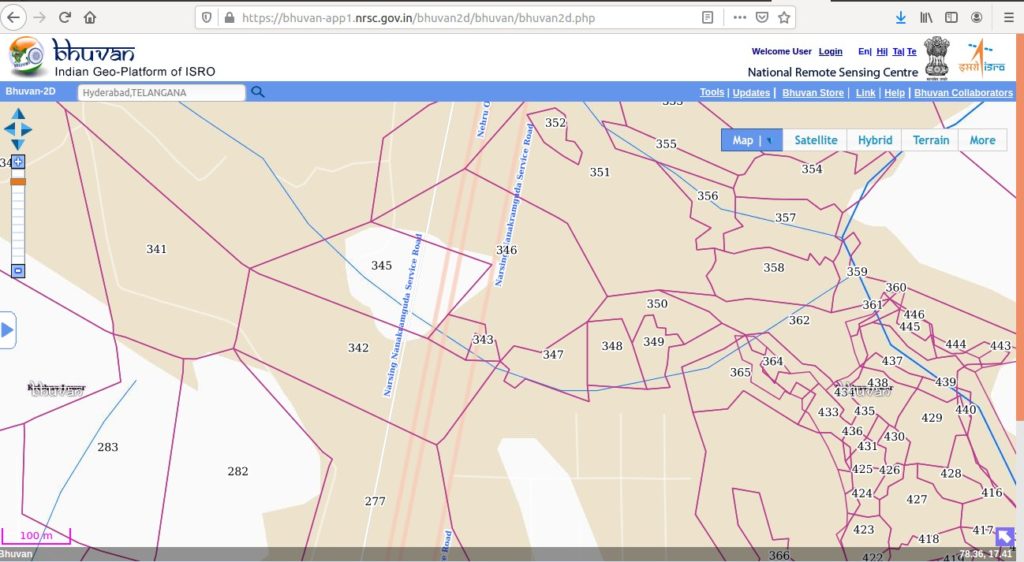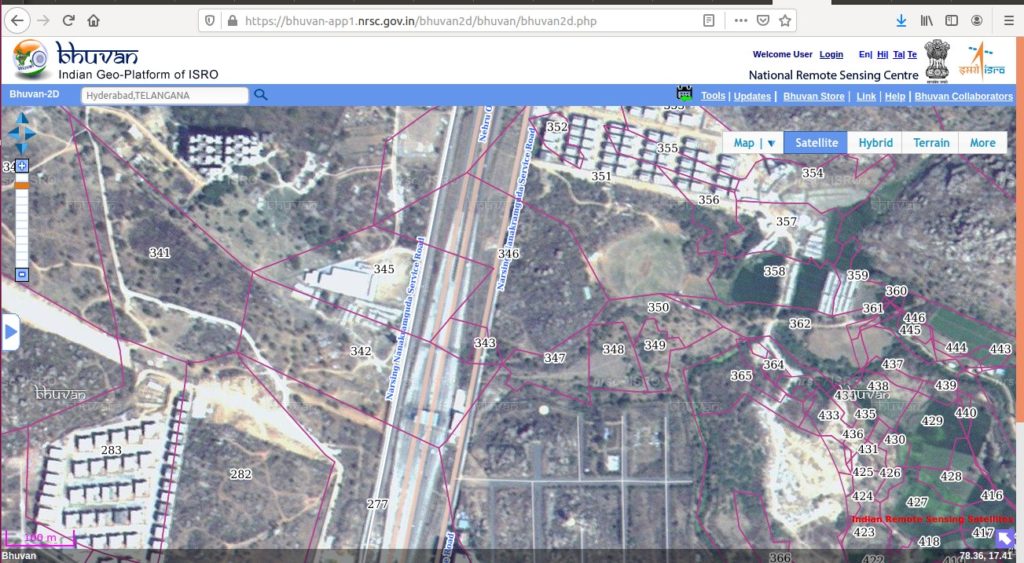 c) Digital survey through Google Maps historical satellite imagery at 17°24'32.56″N 78°21'12.17″E. Ongoing occupation and construction by Pride Honda and highrises.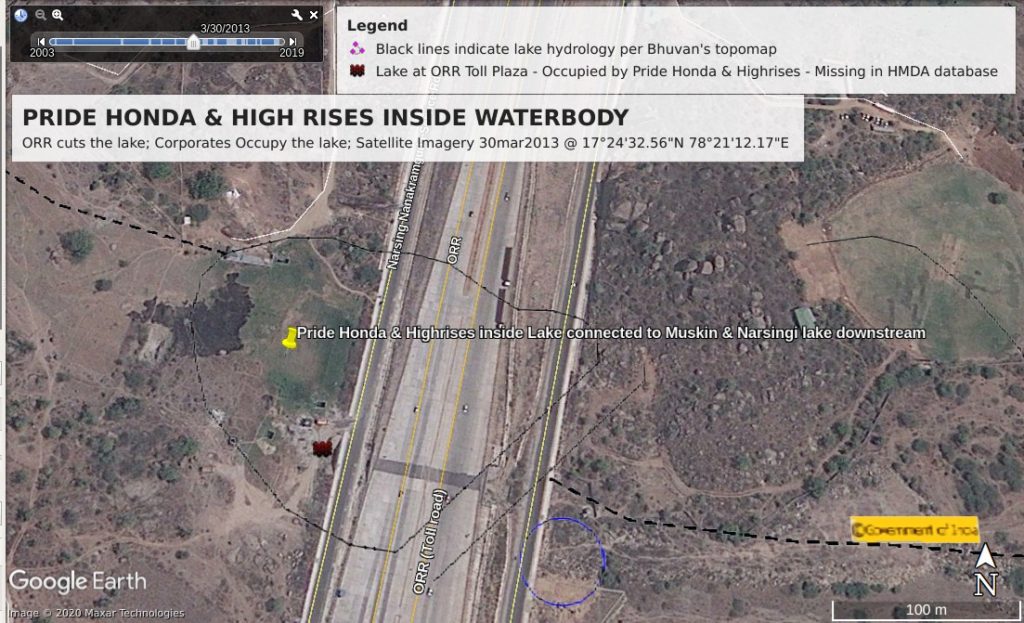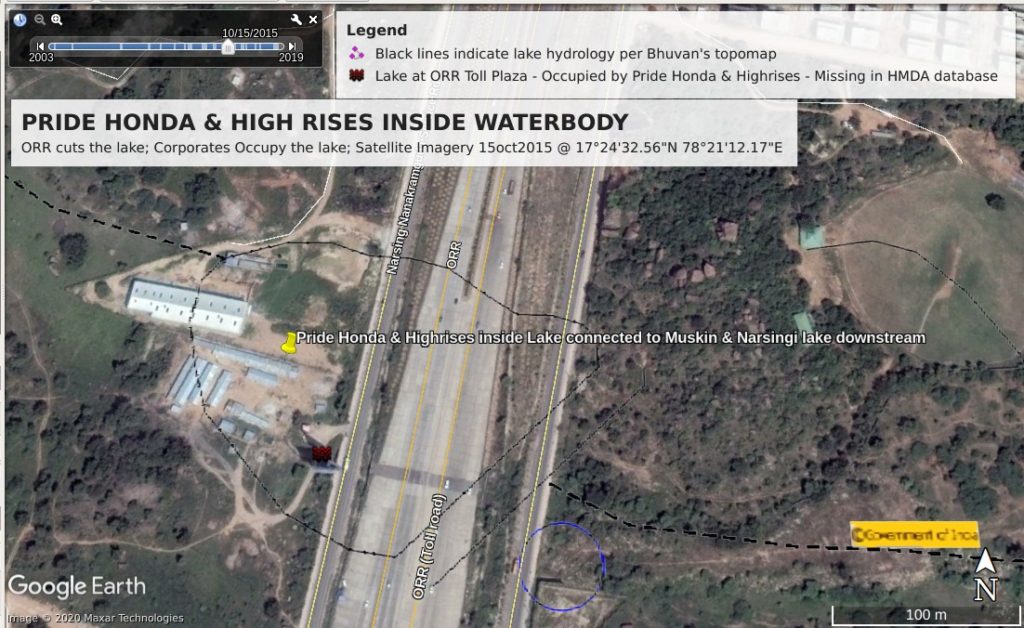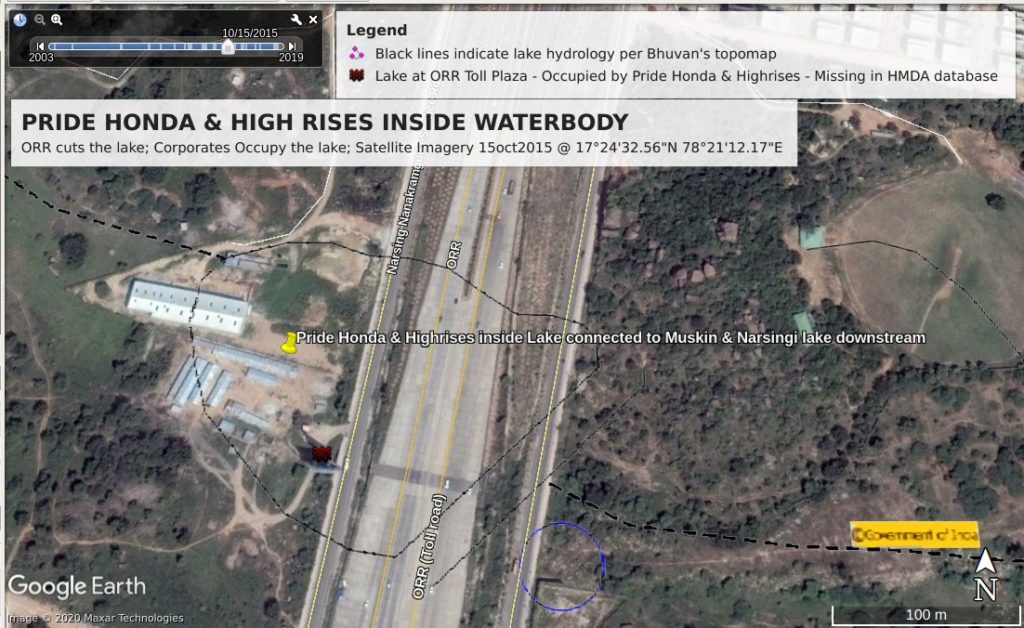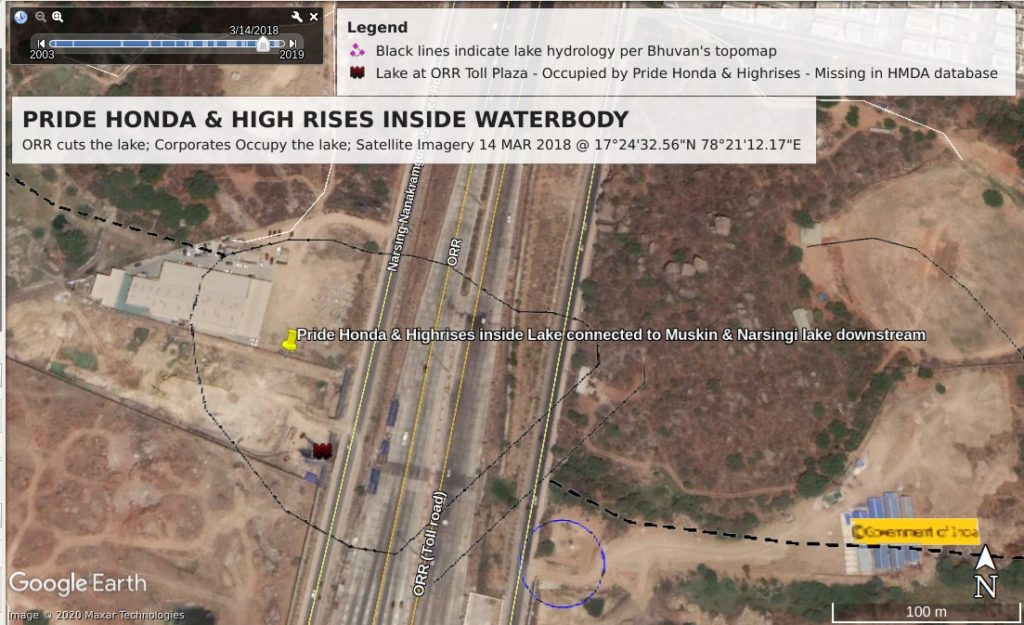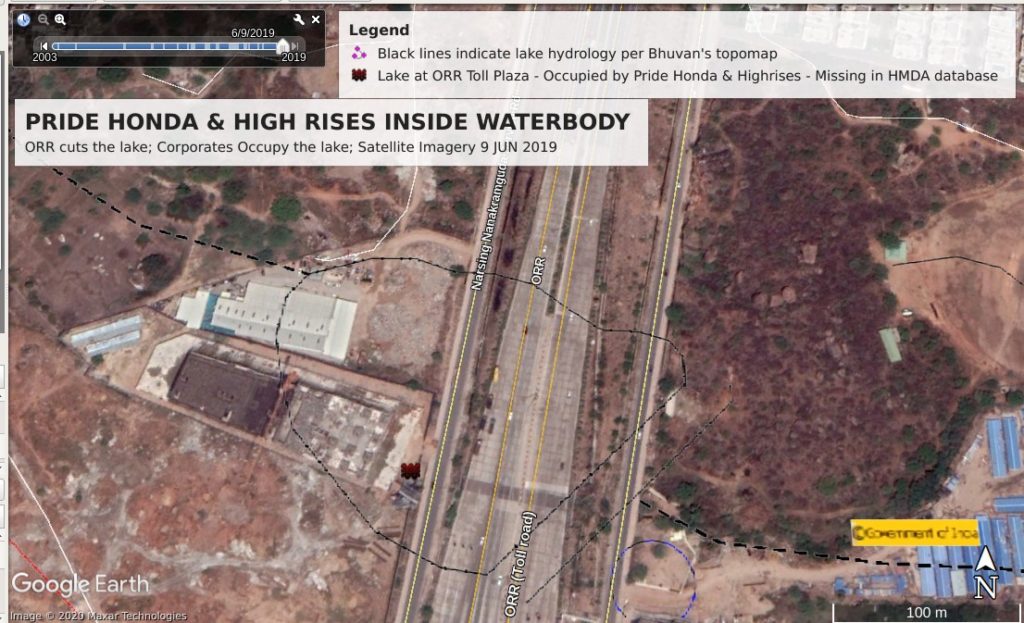 d) Field survey of the waterbody at 17°24'32.56″N 78°21'12.17″E, Puppulguda V, Rajendranagar M, RR District.
Geotagged pictures from the location: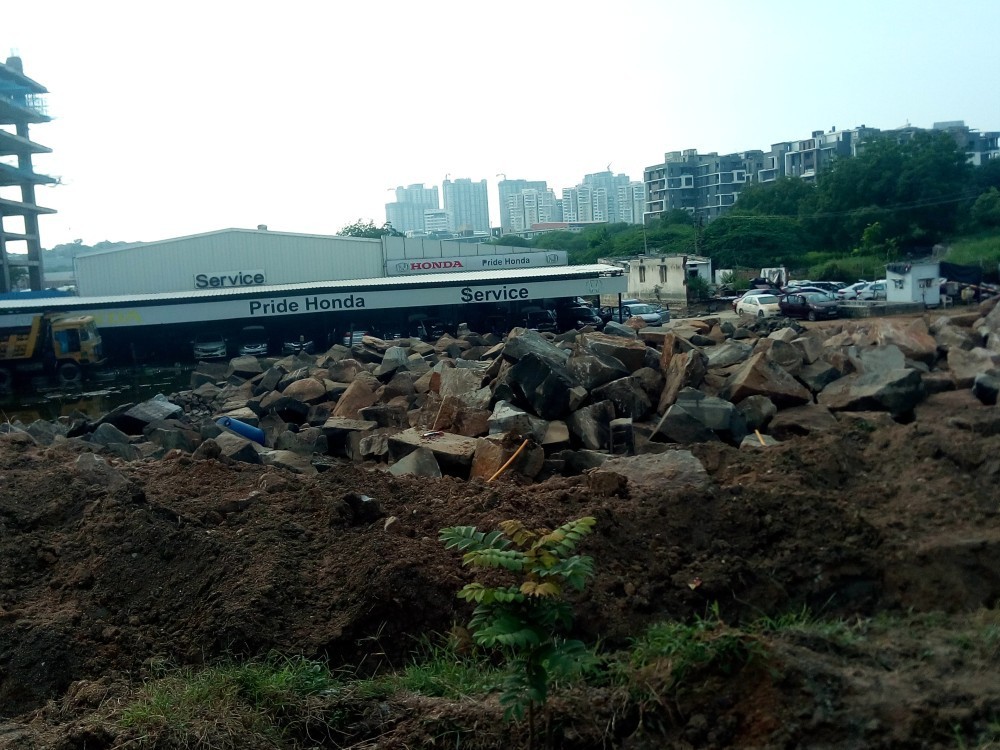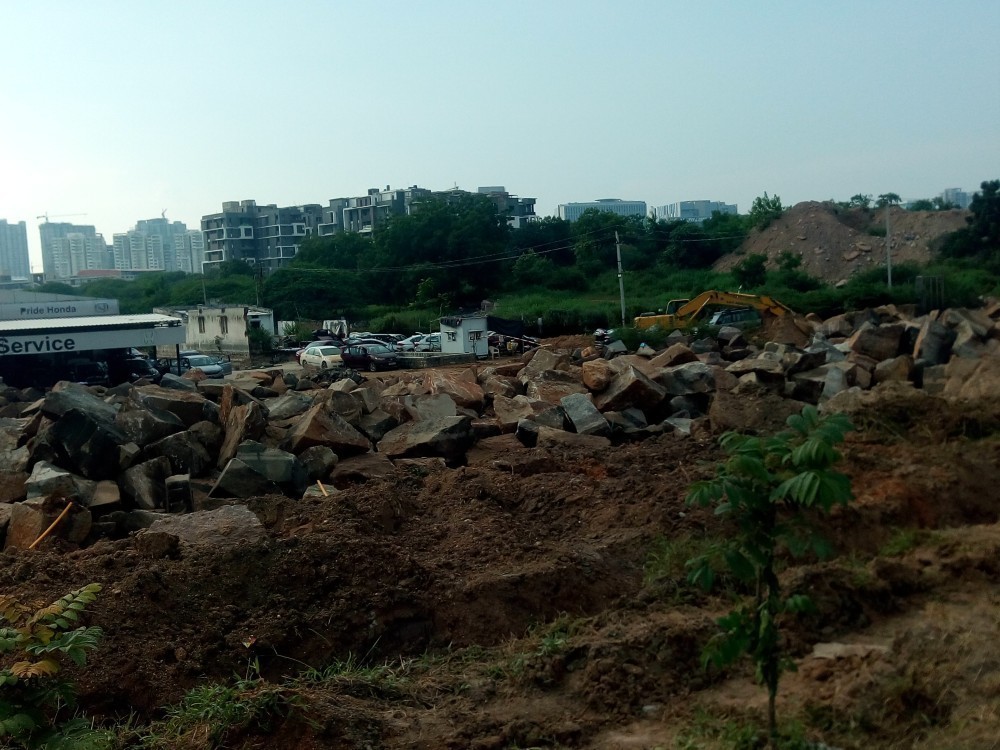 e) Prayer to Chief Justice at Hyderabad High Court
Direct Telangana State Walta Authority and Lake Protection Committee to evict the encroachments identified above immediately and restore the water body and its hydrology within a reasonable time frame.
The petitioner is willing to coordinate with the High Court and all concerned officials for the restoration of this lifeline water body.
Proceed against the agencies who were duty-bound to protect water bodies in the state and against private parties who were constitutionally responsible for saving the environment and water bodies. State agencies have held the supreme court in contempt and gone against the law of the land.
Best
Lubna, Jasveen, Chakri, Balaswamy,
Hyderabad
Dr Lubna Sarwath
Citizen of India
Voter ID(old): WRH0435222
Voter ID(current):WRH22446229963002403